Realizing the importance of peers in the buying decision, Google has just rolled out a new initiative to help people"decide where to shop, eat or hang out, with a little help from Google local users?"
Google Local Service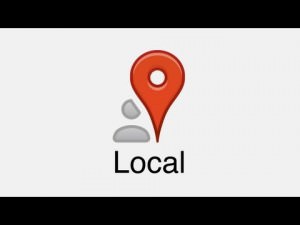 Google is bringing the value of public recommendations and reviews easily to the Google Local service – helping you find the best places to spend your time and money. From the launch post:
…we've launched a new effort to send window decals to over 100,000 local businesses in the U.S. that have been the most sought out and researched on Google.com and Google Maps. We're calling these businesses the "Favorite Places on Google" and you'll now start to find them in over 9,000 towns and cities, in all 50 states.
The windows decals provide a QR Code which visitors can scan using their various smart phones. By scanning a business' Google decal with QR Code, you're taken straight to their business listing with reviews, additional information and discount coupons – all at your disposal.
Each business listing in Google Maps is in fact a giant 'cluster' of information that we get from a few different places: Yellow Pages, for example, as well as other third-party providers. However, the basic information that you submit through the LocalBusinessCenter is the information that we trust the most. This means that it will appear instead of any basic information that we get from anywhere else. To make sure the basic information you submit is accurate, we'll ask you to verify it first by contacting you at your business address or phone number.
Chances are, Google already knows about your business. Whether your web site appears in the search results or not, Google regularly collects information about your business that it finds in various places on the web – like third party directories and other web sites.  If you have not already done so, you should "claim" your business listing in the GoogleLocalBusinessCenter so you can gain control of at least your basic business information
Google Place Pages are a new feature that has been added to the Google Local/Google Maps feature, which extends your business' basic listing information into something more like an online profile in Google. However, these pages can contain not only the information that you provide to Google, they also display "aggregated" information that Google finds elsewhere on the web (e.g., online directories, customer reviews, etc.).
Because the information displayed on your Place Page may be coming from a variety of sources, so you need to make sure that your information is not only accurate, but that it also displays your enhanced features like video, images or photos, and online coupons, which helps your business stand out from the crowd.
Google Local Place Pages
Review Leaps new Custom Place Pages provides you with a customized page that ensures your information is correct, up-to-date, and accurate, and also helps you take advantage of the many additional enhanced features Google offers. Our new Custom Place Page service includes:
Adding or updating your basic business information
Adding or updating detailed location information
Assigning appropriate business categories and sub categories
Uploading interactive elements, such as video, to your page
Uploading images or photos to your page
Adding online coupons to your page
Coordinating search engine optimization elements from your web site's home page with your Place Page content
Once your Google Place Page has been set up appropriately, you will have access to a Google Dashboard that gives you information about how users are interacting with your Place Page (e.g., number of impressions from searches, number of clicks to your web site, top search queries used to find your business, etc.).
The Google Place Page service is designed for clients who want the convenience of having the work done for them, while also taking advantage of Five Sparrows' technical expertise in adding interactive elements (like web video) and integrating key search engine optimization work into a custom Google Place Page that gets results for their business.