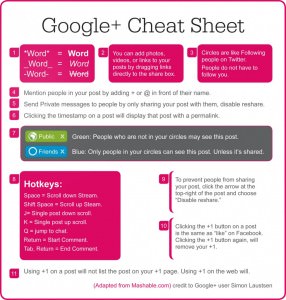 Google Pages – Many of the advanced functions of Google are accessible through their main page, others aren't.
Here is a list of Google functionality, along with a brief description, as well as the URL that will enable you to find those pages.
A number of these URL's are redirects (bringing you to the proper page, but using an alternate URL).    The URL's used here are the most common & easiest to enter.
Service
URL
Details
Alerts
http://www.google.com/alerts
By entering keywords, the user can be alerted when there are new Google search results using those terms.  Can get them via email or RSS feed results.
Blog Search
http://blogsearch.google.com
Google search engine which solely returns blog sites.
Blogger
http://www.blogger.com
One of the largest blogging services, owned by Google.
Books
http://books.google.com
Part of Google's attempt to provide full books on line, this link will search books that you can see either a limited view (only a page or two), or in some cases, full book text (for post-copyright books, or one's where the author has given permission).
Calendar
http://calendar.google.com
Web-based calendar function, integrates with gmail.  Allows for calendar sharing.  Requires Google account
Catalogs
http://catalogs.google.com
Allows you to browse online catalogs of many different merchants.  Can search by specific catalog or across many (by product).
Checkout
http://checkout.google.com
Google's online, secure shopping service.  With a Google account (such as what you have with gmail), you can use the service at online stores which support Google Checkout.
Chrome
www.google.com/chrome
Chrome is Google's first browser.  Open-source, it attempts to reinvent the user browsing experience, with a home page with views of your most visited website.  Stay tuned…
Custom Search Engine
http://google.com/coop/cse
Google Co-op is a customized search engine you can build, only searching websites of your choosing.  Can be independently located as its' own URL, or branded within a specific web page.
Dashboard
http://google.com/dashboard
Manage all of your Google accounts and privacy from this page.  Centralized info for all of the Google services you use.
Desktop
http://desktop.google.com
A free downloadable service, allows the user to use the Google interface to search their own computer for many types of files, as well as for email content (for those using Outlook, Netscape or Thunderbird mail).  Google sidebar allows the desktop to be a vertical task pane on your screen.
Directory
http://directory.google.com
Using a human interface organization of web pages (from the Open Directory Project), this interface helps the user find information by narrowing down the choices into categories (eg. Education, basketball, music)
Documents
http://docs.google.com
Google Docs allows user to store and share Word, Excel, PPT and PDF files online, without requiring MS software.  Early 2010, any file type can be uploaded.
Earth
http://earth.google.com
This download provides users amazing 3D interface of most of the world.  Way cool.  Developers can create 3D images (known as mashups) using Google Sketch-up through Earth.  Now includes stars and Mars in latest version.
Educators
http://www.google.com/educators
Google for Educators supports teachers to use Google in the classroom.  The site is still developing, but includes ideas from educators, as well as suggestions to integrate Google tools for educational lessons.
Finance
http://finance.google.com
New in 2006, this beta is a customizable portal to financial info, using Google's search capabilities to provide stock info and research on any organization.
Gmail
http://gmail.com
A web-based email service from Google with sorting capabilities, as well as over 7Mb of storage per account.  Your Gmail account provides access to many cool Google tools.
Goggles
www.google.com/mobile/goggles
Google Goggles, is an Android &I iPhone app where you take a picture which triggers Google's search.  Currently in Beta.
Goog 411
http://www.google.com/goog411
Allowed voice powered directory service – discontinued November 2010.
Google.org
http://google.org
Interested in Google's philanthropy?  Here's the place to look.
Government
http://www.google.com/ig/usgov
Google's Government website search.  This engine culls information from various government sites (such as .mil, .gov).  You can personalize a government search homepage separate from your basic Google home.
Groups
http://groups.google.com
Purchased by Google, the service previously called Usenet provides a searchable database of internet-based questions & answers on a large variety of topics.   Many such topics (e.g. Excel, cars) have groups dedicated to each subject.
Health
http://www.google.com/health
Organize & access your medical records online through this new (2008) beta service.
Help
http://www.google.com/help/
Home page for help and various links to Google services.
iGoogle
http://www.google.com/ig
Personalized Google search page, with RSS web feeds.  Requires Google account.  Go mobile with iGoogle  by using 2nd URL.
Images
http://images.google.com
Returns pictures and other images only, for the search in question.
Instant
http://google.com/instant
Predictive service where Google results are shown as you type in your search request.
Maps
http://maps.google.com
Searchable maps for any location in the United States & Canada.    Additionally, it works in conjunction with Google Local to produce maps for local businesses.
Me
Coming Soon
Google's yet to be released social networking service.  Estimated early 2011.
Mobile Phone G-tools
www.google.com/mobile
Offers free downloadable Google tools for various mobile phones.
Mobile Search
http://www.google.com/xhtml
Use this when googling from a mobile device.  The Google info will be in narrow form, fitting into a smaller screen.
News
http://news.google.com
A news portal, searching over 4,500 news sources continuously.  The news' search function returns stories & articles specific to the search.
News Timeline
http://newstimeline.googlelabs.com
Beta (Fall 2010) Google news app providing chronological news view
News Show
http://tinyurl.com/bo6e49
Create a customized news preview box on your website using code page from Google.
Orkut
http://www.orkut.com
A social networking service, developed by Google employee Orkut Buyukkoten in 2004.  Wikipedia states that Orkut is the 8th most visited website in the world.
Patents
http://www.google.com/patents
Research information on over 7 million patents, through a Google patent search.
Picasa
http://www.picasa.com
A free software download from Google, allowing you to find, edit & organize pictures on your PC.  Also includes Google Hello, app which eases sharing images & uploads them to blogs.  Also allows image search from uploaded photos.
Products
http://www.google.com/products
Formerly branded as Froogle, it is the Google shopping engine, providing online purchasing sources for thousands of products.
Reader
http://www.reader.google.com
Blog reading tool, allowing you to feed your favorite blogs onto a single interface.  Works independently, and in conjunction with iGoogle.
Realtime
http://www.google.com/realtime
Social search, allowing user to search & see results from social updates, news & blog posts.
Scholar
http://www.scholar.google.com
Search function limited to scholarly research (abstracts, articles, peer-reviewed papers, etc.)
Sites
http://sites.google.com
Free website service, great for creating collaborative websites, combining text, images, file sharing and other stuff.
SketchUp
http://sketchup.google.com/
Download this free 3D modeling software and begin designing 3 dimensional drawing.  Free & premium versions, but free is enough for most users.  Can create 3D design & mashup into Google Earth with this tool.
SMS
http://www.google.com/mobile/
Text messaging through Google.  Text 46645 and ask a question of Google.
Spreadsheet
http://spreadsheet.google.com
Web-based spreadsheet.  Requires Google account.
Squared
http://google.com/squared
Search results appear in table format to provide more answers to a question than just results with specific keywords.
Subscribed Links
http://www.google.com/links/
Allows website to create set of results that uses can integrate into their search results.
Talk
http://www.google.com/talk
Chat, video & voice access, the latter two through a plug-in.
Toolbar
http://www.toolbar.google.com
Download this to have toolbar access to Google search and dozens of Google functions.  My faves include highlighter, word translation and "Picks for You" add-in (installed separately).
Transit
http://www.google.com/transit
Only available for limited cities, enter your starting and ending addresses (as well as arrival time), and learn how to get there via public transportation.
Translate
http://www.google.com/translate_t
Just what it seems.  Google site allowing user to translate text or entire web pages.
TV
http://www.google.com/tv
Your TV & home entertainment meet the world of Google search.  Coming Fall 2010.
Video
http://video.google.com
Since Google purchased You Tube, you'd expect to see it linked through their video link.  But not yet.
Wave
http://wave.google.com
Just released in preview (Fall '09), Wave will be Google's open source model for communications & collaboration, with email, chat and web-based interfaces (eg. blogs) all in real time.
HOT TIP – Google Advanced Search Features
– Accessible from the Google home page (link on right of search box), this page provides the user the ability to customize their search conditions.
Even Cooler Tools – Google's functionality from their home page extends beyond basic search results.   The following list includes some niche uses of Google search from the home page, returning useful results outside of the norm.
Function
What It Does…
Airport Delays
If you want to find info about a specific airport and potential delays, enter the airport code, followed by the word airport (i.e. JFK airport).  A link at the top will allow you to view conditions at the airport, via www.fly.faa.gov.
All in Title (allintitle:)
In Title (intitle:)
This function will search the title (the information on the very top blue bar), which typically denotes the critical content on that page.  A great way to search for critical words for an entire webpage.
All in URL (allinurl:)
In URL (inurl:)One of the coolest ways to search.  If you're looking for a website with the search word in the web address (URL), use this tool.  Say you want to find URLs which contain the word baseball.  Type in allinurl:baseball.  You can use multiple words (separated by spaces).Answer
Highlighting – Part of the Google Squared initiative, this feature retrieves the answer (in bold) to a question you ask in a Google search (e.g. who is the author of 1984).  Meant for searches for factual answers.Browser SyncFor Firefox users, they can store their browser settings (e.g. cookies, passwords, bookmarks, tabs) through their Google account across multiple computers
Cache – Cache is information stored on your computer.
Google caches websites by creating a snapshot of the page when it was most recently looked at by Google.  By using the cache operator, along with a word, you can get a highlighted version of where that word appears on the latest "cached" page.  Try this:
cache:www.ceoexpress.com news
Calculator – By entering a mathematical function (including units of measure & conversion) in the search box, Google returns the answer to the question.
Conversions & Currency – If you need to convert currency, or perform other measurement conversions, just enter the phrase in the search box.  Examples of how this works includes: 10 meters in feet, or 250 USD in Euro.
Define – By entering the word "define" before the word or phrase (define:wiki), Google returns the appropriate definition.  A colon after define will restrict results to only definitions, and not other results of the search.Fact Based
Questions -Want to know the population of a city?  Or the birthplace of a famous person?  Enter the phrase, such as: population of Orlando, FL.  You'll get what you asked for.
Filetypes -Only looking for a .pdf (or other) filetype?  Enter the search phrase, followed by: filetype:pdf, and you will target your search just to those file types.  Great for finding pdf forms on the web.
Flight Status – Entering the airline and the flight (i.e. United 687) will provide links for you to track the status of the flight.Gears (Beta)Download that enables user to read content (such as websites and RSS feeds) offline by storing them locally on their device.  Works with both Firefox and IE, however, it is in very early Beta stage.Knowledge (Beta)New service (called Knol) designed to have people who have subject knowledge (such as authors) to write an authoritative article about it.  It will include community authoring tools, and Google will not edit the material.
LinksBy entering the word link, followed by a URL (e.g. link:www.google.com), Google returns the websites that have a link to the requested site.MoviesBy entering a movie title or actor/actress in the search box (i.e. movie: the producers), Google returns reviews of many films.  If you've saved your location by using Google Local, it will return the showtimes of the film in your area.  Be sure to use the colon following the word movie.Num(ber) SearchBy entering a range of numbers tied together by two dots (eg $500..$1000), in addition to standard search terms, the user can find sites that contain that number range.  Good for product search with specific prices.OptionsBy using the Show Options link on all result pages (located just above the results), further grouping of results is available, with some features including all videos, reviews, forums, timelines, and other related searches.PackGoogle's bundling of services, both Google based (Earth, Picasa, Chrome) and external products (Firefox, Adobe Reader, among others) which lets user download them all simultaneously.Phone Book
Business (bphonebook:)
Residential (rphonebook)By entering a phone number (and a location, such as city or zip code) into a Google search box, Google returns the complete listing.  An example of the search follows:
rphonebook:John DoeNY
Note that this also works for residences with listed numbers.  Google allows users to remove their listing from the Google Phone Book.
Refine -When you enter certain phrases (such as a city name), you will often see a "Refine Result" listing, with a number of options to further target your search.  Much like the popular clustered searching available on certain engines.
Related -By using the word related immediately before a URL (such as related:www.meeting-u.com), you will be given a series of sites that are in some way related to the URL you have entered.  Quite useful in competitive analysis, or investigating your own site.
Rich Snippets -Allows webmasters to annotate info so that a Google search can provide better info (especially for reviews, people and events).  Example of this is to search for concerts in New York City, and some results will provide the list of upcoming performances.
Search by Number -Many product service numbers can be tracked by entering the number into the search box.   This includes, but is not limited to, UPS tracking, FedEx tracking, USPS tracking, UPC codes and others.
Search Options -Every search result has a Show Options link to offer different ways to view and parse the information (including chronological, video only, reviews only, and other choices)
Search Within Results -After a search, look at the bottom of the page for the Search Within Results link.
You'll be able to add terms to narrow your findings.
Site Search -You can further narrow your searches by searching only within a specified site.  By entering a search word or phrase, followed by "site:www.sitename.com" (don't include the quotes), Google will only search in the sitename.com website for the search phrase.
Squared -Released late May '09 (and initially found in Google Labs), Google Squared aims to answer questions in table (think Excel) form, rather than just provide a listing of websites using the search terms.  Now includes answer highlighting (see separate listing).
Stock Quotes -By entering the stock/mutual fund ticker symbol, Google returns information on current market prices for that stock.  A subtle variant is to enter the operator stock, followed by the symbol (stocks:SBUX)SynonymsBy including a tilde (~) immediately before a word, Google searches for the word & any of its' synonyms.
TalkVoIP  -(Voice over Internet Protocol) application, allowing users to make phone calls over the 'net.  Integrates with Google Chat.
Video Player -Downloadable product which allows user to watch Google videos, and resume them automatically.
Weathe -rIf you enter the word weather, followed by a city (state sometimes required), Google returns the weather conditions, provided by Weather Underground.
Web Accelerator – Tool to increase speed of internet surfing, both for broadband and dial-up users.
Google Purchases – Here are a number of formerly independently-owned products which Google has purchased.   All provide services outside of straight search functionality for the user.  Some of these are also listed above, since they have been so well integrated into the Google experience that people may have forgotten they were once independent.
| | | |
| --- | --- | --- |
| Service | URL | Details |
| Android | http://www.android.com | Browser top applications for Android, Google's open source phone software for mobile devices. |
| Blogger | http://www.blogger.com | One of the largest blogging services, owned by Google. |
| Double Click | http://www.doubleclick.com | Purchased by Google in 2008, Doubleclick is the leading provider of digital marketing, helping companies with targeted advertising & sales. |
| Earth | http://www.earth.google.com | Formerly Keyhole.  There are a larger number of mash-ups available for Google Earth that enhance its capabilities. |
| Feed Burner | http://www.feedburner.com | Publishes content for users through blog and RSS feeds. Even prior to Google's purchase, they were one of the more established feed burning service. |
| Groups | http://groups.google.com | Known to many long-time netizens as Usenet, this is a q&a forum for thousands of topics. |
| Picasa | http://picasa.google.com | Google's photo sharing service. |
| Voice | http://www.voice.google.com | Rebranded (formerly Grand Centarl), this service debuts in 2009 to allow users to combine all of their phone numbers to a single number, providing an interface for voice mail, messaging, and dozens of other services. |
| You Tube | http://youtube.com | One of the revolutionary Web 2.0 sites, allowing uses to post and share videos.  Although Google has it's own service, the two have not yet integrated. |
HOT TIP – Improve Your Google Ranking
! – Google's website offers help for improving your website's search engine ranking:  http://www.google.com/support/webmasters/bin/answer.py?answer=35769
Google Business – These tools are for organizations to help with their advertising and analysis of web traffic, as well as for enterprise-wide searching.
Function
What It Does
AdSense
www.google.com/adsenseAdvertising program for websites.  Provides content-similar ads in specified location on site.  If people click onto those sites, the web owner receives the PPC (Pay Per Click) revenue from Google.AdWords
www.adwords.google.comKey terms which web advertisers purchase to be included in sponsored links (right side of page) section of Google results.   Also works using PPC.Analytics
www.google.com/analyticsGoogle's free web traffic analyzer, with built-in reports and stats.  Web owner just needs to place small piece of code in their website, and then can access the information using their Google account.Click to CallInternet phone service where users can search for a business, then click on the phone icon to make a free call to that business (while Google calls your phone number to connect the call).  Currently works on standard Google searches, as well as through Google Maps searching.Insight
www.google.com/insightsGoogle service that analyzes a portion of worldwide searches done & computes how many searches have been done for the terms you entered.   More advanced functionality for advertisers than Google Trends.Mini
www.google.com/enterprise/miniThe Google Mini Search Appliance is an enterprise-wide search tool for corporations to provide intranet document searching and collaboration.  It also offers a web-based search so customers can find relevant information from your web site.SitelinksSome search results show a number of site links, locations in that website where Google thinks people may want to navigate to.   As a webmaster you can't request Google to place them in results, they are currently placed by Google automatically.Webmaster Central (www.google.com/webmasters)These tools provide detailed reports about your pages visibility on Google.   Helps webmasters improve traffic and analyze site visitors, among other free services.
Google Blogs – A few useful blogs that keep people updated about Google services.
Google Hacks & Mash-Ups – A number of sites are out there that can either help you use Google, or provide a unique perspective on the information.  None of these sites are affiliated with Google.
| | | |
| --- | --- | --- |
| Site | URL | A Few Words… |
| Blackle | http://www.blackle.com | The black background on this Google custom search website is designed to save energy (black background on a monitor uses less power than a white background). |
| Google Hacks | http://douweosinga.com/projects/googlehacks | An interesting (loosely defined) set of tools and unique ways to use google.  Not for the linear thinker. |
| Google-whacking | http://www.googlewhack.com | The search for "the one".  This google-based game challenges the user to enter two words in a Google search engine that produces one and only one result.  Yeah, there are some rules, but it just might be a fun waste of some time. |
| Housing Maps | http://www.housingmaps.com | This mash-up combines Google maps with the Craig's List housing rentals and for sales, to show location of property.  Many listings have pictures (yellow icons). |
| More Map | http://www.moremap.com | A mash-up integrating Google maps with local service location, such as package tracking, movie theaters, weather and more. |
| Soople | http://www.soople.com | A site dedicated to simplifying all of the ways you can use Google.  Very easy interface.  Not an official Google product. |
HOT TIP – Do You Soople? – Many folks use Soople as their standard Google search, due to the all-inclusive yet simple layout.
Google Chrome Extensions – Small software programs to customized & supercharge Google Chrome.  Extensions can be found at https://chrome.google.com/extensions.
| | |
| --- | --- |
| Extension | What It Does |
| Awesome Screenshot | Allows user to cut, modify and annotate any part of a web page, and then create .jpg (or share through Awesome Screenshot's sharing service. |
| Chromepad | Provides notepad within Chrome.  Text typed is not web-page specific. |
| Quick Scroll | Locates terms of search in small box on webpage, allowing instant access to the terms searched. |
| RSS Subscription | Inserts RSS icon in URL bar whenever a feed is available. |
Customizing News Feed in iGoogle – One of the coolest features of iGoogle (which is saying an awful lot, as iGoogle, along with Google Reader, are awesome to begin with) is the ability to create & insert a customized Google News applet, which tracks & updates any search terms through Google News.  Since I think so highly of this way of using iGoogle, below are instructions how to create it.
Go to your iGoogle home page (if you don't have one, get one!)
Navigate to the page where you want the Google News applet (if it's a new page, create it using the "Add a Tab" selection beneath the down arrow on your iGoogle navigation bar)
Click the "Add Stuff" link (on the top of the page)
In the "Search for Gadgets" box, enter Google News
Find the Google News result (should be at the top), and click the "Add it Now" button
Return to iGoogle – you should find the Google News Gadget, with content already chosen.  Now it's time to customize

Edit This Tab (Nav bar) – Select how many columns the gadget will cover.  If you're going to have multiple sections, choosing a single column may work best.  Hit save to confirm.
Edit Settings (Down arrow at top of Google News gadget) – Here's where you remove the default tabs and add your own

Removing Tabs – Deselect the default categories (Top Stories, World, etc.) that are chosen by default.  Hit Save.  (Note – On occasion, you'll need to do this a few times, or make sure you add a selection when deleting these defaults.  Not sure why it's so stubborn to change)
Adding tabs – Click the + at the top of the Google News Gadget.  You'll be brought back to the same page where you deleted the default settings, and can add as many searches as you want.
You may think this is a laborious process, and you may be right.  But once setup, this allows you to use your iGoogle reader to track and follow, well, anything you want.