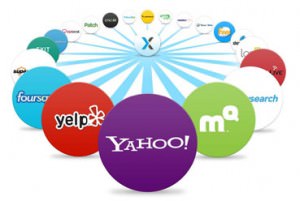 There are a few things you can do to enhance your local listing, but one of the most important is to have a website. When you have a website, your URL will be displayed in your listing, which will draw attention to the listing. This is very important, because it helps you stand out from the competition.
In most cases, you don't need a complex website. Unless you plan to sell products or services directly online, all you really need is a website listing somewhat like an ad in the Yellow Pages.
Enhance your Local Listing – Your site should contain:
Your business location, including a map and directions
Information about your products and services
Hours of operation
Contact information
Most companies don't need much more than this on their website, but you can enhance your local listing and enhance your site's effectiveness by adding additional features. For example, if you add an opt-in box to your site, visitors can subscribe to your email list, allowing you to send them news about special offers, coupons, sales, and new product offerings. This will help keep your customers reminded to shop with you, and you can offer incentives to keep them coming in.
It costs a lot more to acquire a new customer than it does to get repeat business from existing and former customers. By getting people on your mailing list, you can entice them to buy from you again and again. It just makes sense to do this, because you can turn one-time customers into lifelong buyers.
Why let people drop by your website once and leave, possibly forever, without getting them onto your mailing list? It's an efficient use of your web space to provide a way for customers to be notified about your latest offers.
Submitting your business to these three search engines is relatively simple, but it can be time consuming. There is a lot of information required, and it can be a little confusing if you've never done it before.